Barbequer is one of the four Satellites introduced in Ultimate Omelette. It is a device which can grill enemies and projectiles. In Ultimate Omelette, it's unlocked in Chapter 2 (unless the Satellites Rush unlockable is in use).
Appearance
It has a concave mouth with a valve attached to it, and spherical ammo stock at the bottom. A gauge is attached to the mouth which shows how much ammo is left.
Strategy
It can be used to grill your enemies. Almost instantaneous to ignite, but not quite, so think slightly ahead. The flame does the most damage when it's at the mouth of the satellite, that is 500 damage, and decreases as the flame dissipates. The flame also has the capability of incinerating enemy projectiles, so in tight spots you can use this satellite as a makeshift shield.
As the flame is able to deal damage roughly five times a second, it can deal up to 25,000 damage to a single enemy.
Like all Satellites, it has limited ammo (enough to burn for 10 seconds), so better watch how much you still have left.
In Universe, it can be bought for 879

. As with other satellites, it's available for a cheaper price at Heroware stores.
Pros
Cons
The farther flame is from an enemy, the less damage it deals.
Limited range.
Takes a while to start burning.
It's a member of the Hot group, so it has its weaknesses and strengths.
Weakness of:
Strength of:
Gallery
Trivia
The internal name for this satellite's textures is "flamethrower".
V • E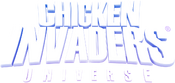 Collectibles
Powerups
Ion Blaster Gift • Neutron Gun Gift • Laser Cannon Gift • Vulcan Chaingun Gift • Lightning Fryer Gift • Plasma Rifle Gift • Utensil Poker Gift • Boron Railgun Gift • Photon Swarm Gift • Positron Stream Gift • Hypergun Gift • Riddler Gift • Corn Shotgun Gift • Atomic Powerup
Food
Drumstick • Twin Legs • Roast • Single Burger • Double Burger • Triple Burger • Quad Burger • Popcorn
Other
Coin • Key
V • E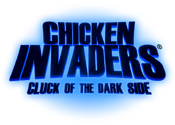 Items
Powerups
Ion Blaster Gift • Neutron Gun Gift • Laser Cannon Gift • Vulcan Chaingun Gift • Lightning Fryer Gift • Plasma Rifle Gift • Utensil Poker Gift • Boron Railgun Gift • Photon Swarm Gift • Positron Stream Gift • Hypergun Gift • Riddler Gift • Corn Shotgun Gift • Atomic Powerup
Food
Drumstick • Twin Legs • Roast • Single Burger • Double Burger • Triple Burger • Quad Burger • Popcorn
Other
Coin • Key • Pollen • Artifacts • Humanity's Greatest Fan
V • E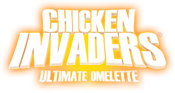 Items
Powerups
Ion Blaster Gift • Neutron Gun Gift • Laser Cannon Gift • Vulcan Chaingun Gift • Lightning Fryer Gift • Plasma Rifle Gift • Utensil Poker Gift • Boron Railgun Gift • Photon Swarm Gift • Positron Stream Gift • Atomic Powerup
Food
Drumstick • Twin Legs • Roast • Single Burger • Double Burger • Triple Burger • Quad Burger
Other
Coin • Key